The hydrogen economy in Bremen
Hydrogen is flexible and can be used in a variety of ways as an energy carrier or as a commodity for the industry. Produced from renewable energies, it will become an important component of the energy transition as "green" hydrogen. Due to the location in Northern Germany and established economic structures, it is already of high importance in Bremen and Bremerhaven. For this reason, the state of Bremen, together with the other Northern German federal states, began at an early stage to improve the prospects for applications on an industrial scale.
Hydrogen expertise and projects in Bremen and Bremerhaven
Many of the applications of green hydrogen that are possible from a technical and economic point of view are already being addressed in Bremen and Bremerhaven:
As an energy carrier and commodity for industrial processes at ArcelorMittal, Bremen's steel mill, it will successively replace coal and conventional ("grey") hydrogen in order to convert ongoing production to "green" steel.
As an energy carrier to fuel mobility, the applications range from the provision of transport vehicles and refuelling infrastructure using locally produced hydrogen to the production of commercial heavy vehicles as well as specialized suppliers from the automotive sector.
As one of the few possible zero emission fuels in aviation at Airbus.
As a subject of applied research for development and innovation, especially in the field of materials and applications in the maritime and aviation sector, for example at EcoMat Bremen in the Airport City or the test fields in Bremerhaven.
As a solution for logistics, including the import of energy, via bremenports
As an energy source and storage facility for renewable energies, especially wind.
Bremen has already initiated the necessary supporting framework for the development of a hydrogen economy at an early stage with the following steps:
In 2019, the Northern German Hydrogen Strategy was approved at the Conference of Ministers of Economics and Transport of the Northern German coastal states. It is the result of intensive cross-state cooperation and the extensive participation of stakeholders from business, science and administration.
The strategy is based on the unique selling points of Northern Germany, such as onshore and offshore power generation capacities, cavern gas storage facilities as well as seaports. In Bremen, Hamburg, Mecklenburg-Western Pomerania, Lower Saxony and Schleswig-Holstein, a green hydrogen economy will be established by 2035 to enable an almost complete supply to all customers interested in green hydrogen.
In a regular exchange, the strategy is translated into concrete activities for the regional economy, among other things through the cooperation of the five economic development agencies that coordinate within the HY-5 initiative for green hydrogen.
In 2020 and 2021, Bremen used this framework to concretize the development of the hydrogen economy in a Bremen focussed Strategy and Roadmap, which was officially adopted in December 2021. In it, actual projects and actions are accompanied by facilitating measures.
One of these accompanying measures is the Hydrogen Office, which has been providing support to the industry and other stakeholders from science and research, politics and associations, chambers and federations since February 2022. This includes consulting, the provision of information and as well as networking activities, for example on topics such as the need for skilled workers, funding potential and the identification of partners for cooperation. The office also initiates and coordinates activities on hydrogen in the state of Bremen and supports the political and regulatory processes with information and know-how.
One of the most important international trade fairs and conferences on hydrogen is held in Bremen: After 2021 and 2022, the international hydrogen community will again meet in Bremen in September 2023 at the Hydrogen Technology Expo Europe 2023, to exchange information on the latest technological progress and to initiate cooperation.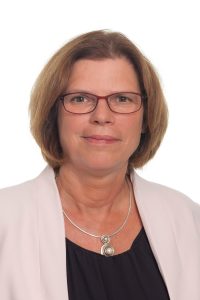 The state of Bremen, together with the other coastal federal states, is intensively promoting the technology for the use of hydrogen from wind power, among other sources, and is thus advancing an important field of expertise in the energy transition. The use of hydrogen is an important pillar of sector coupling and is already opening up promising future markets for Bremen and Bremerhaven

Contact
Hydrogen Office
For all inquiries regarding hydrogen in the state of Bremen
Elitsa Pesina
Policy Officer, Hydrogen Office

T +49 (0) 421 361-32293
elitsa.pesina@wae.bremen.de
Karsten Schmitt
Policy Officer, Hydrogen Office
T +49 (0) 421 361-32290
karsten.schmitt@wae.bremen.de
Further contacts
Dieter Voß
Ministry for Economic Affairs, Labour and Europe
Policy Officer, Industry & Clusters
T +49 (0) 421 361-32175
dieter.voss@wae.bremen.de
For large scale projects
(Important Projects of Common European Interest, IPCEI)
Oliver Steck
Ministry for Economic Affairs, Labour and Europe
Energy policy and energy industry, economic aspects of climate protection
T +49 (0) 421 361-2321
oliver.steck@wae.bremen.de
For Hydrogen Innovation Management, Bremerhaven
Dr. Saskia Greiner
T +49 (0) 471 94646-635
greiner@BIS-Bremerhaven.de
www.bis-bremerhaven.de
If you would like to receive our newsletter on the hydrogen economy in the state of Bremen, please send an email.
Current news about our activities can also be found at the LinkedIn account of the Ministry for Economic Affairs, Labour and Europe
PRESS RELEASE
Here you can find the current press release on the hydrogen strategy in the state of Bremen from December 21, 2021 (German)
Projects and related articles
The business development agencies WFB and BIS as a central contact for companies, e.g. on the subject of local investments:
Hy5, the green hydrogen initiative of the economic development agencies of the Northern German states, in close connection with the Northern German Hydrogen Strategy:
bremenports as a major shipment hub in Northern Europe:
The Northern German Hydrogen Strategy of the Northern German States:
The National Hydrogen Strategy, the framework on a national level:
EU Hydrogen Strategy as an integral part of the European Green Deal: